Hope you don' mind seeing a repeat today....this was a popular post back in September.



I've been wanting to craft an old window with chicken wire….since way before I got chickens. This old window…a freebie…was the perfect choice. So this weekend, I went about removing the glass from the window panes….carefully. Eye and hand protection are a real good idea. I broke off all the putty and cleaned her up a bit with the putty knife.
Cut a piece of chicken wire a bit larger (all the way around) than the window. I used a staple gun for nailing down the wire…start at one end (say the right end) and stretch it as you go, working North and South, West across the right end section…working toward the left (West) end. Trim all the excess wire so none sticks out from the edges.
Now you can decorate it any way you want…hang small yard tools on it….or
add some shelves on the bottom and make a gardening center out of it. I got so carried away, I made another item.
Lots of room here for decoration.
I just had to display, some of my favorite McCoy pottery on the little shelves. And some time back, I embroidered the little scarecrow, on a Earth shoe bag. So it too, claimed some space. I store my seeds packets in it.
I'm linking up to these parties…..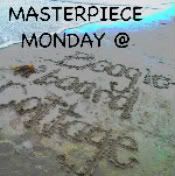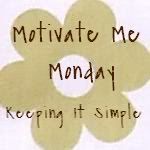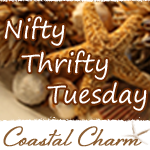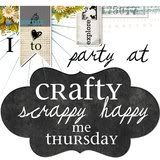 You might also like: